Assimilation Process
Whenever anyone talks about electronic music in Dresden, the name "Noize Creator" is bound to come up. Stefan Senf aka Assimilation Process, founder of Suburban Trash Industries is a close friend of mine and one of those crucial guys in the background of the electronic music business in Dresden and is a man with an enormous musical knowledge and always a big help and distributor of lockertmatik too.
Check Suburban Trash Industries here Suburban Trash
Check Assimilation Process on Lockertmatik here Lockertmatik 008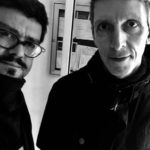 Lockertmatik at Tresor Berlin this weekend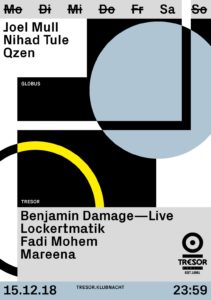 Juan Atkins at Golzheim
nice .. juan atkins came to our lockertmatik 009 release party at golzheim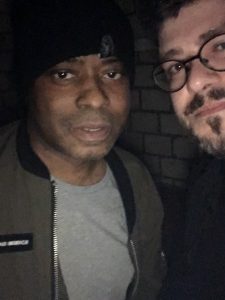 030-0351 EP by Milton Bradley & Lockertmatik
Lockertmatik 009 by Milton Bradley & Lockertmatik.
out now via clone.nl.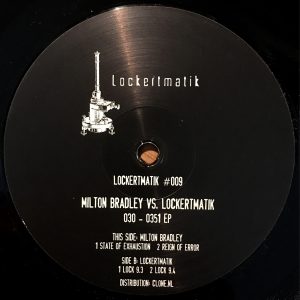 Lockertmatik – Groove Podcast 147
Groove Podcast and Interview by Lockertmatik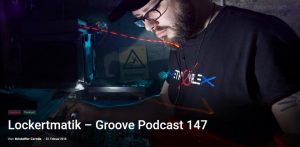 do you like movie-score ? –
Diana Wehmeier made a Video for our latest Assimilation Process – INTERVAL LP on Lockertmatik
check the video here : https://vimeo.com/252082691
buy the vinyl lp + all the other stuff at clone distribution in rotterdam here : https://clone.nl/item47817.html
New podcast for Shtum
Sehr geehrte Damen und Herren,
Hören und Erleben Sie Lockertmatik im Vinyl-Mix für Shtum. Erfahren Sie ein vom Aussterben bedrohtes Handwerk in Perfektion. Hier trifft traditionelle Musik aus Detroit auf die Moderne.
Golzheim Feature im Groove Mag
Im September 2017 wurde ich ins Golzheim nach Düsseldorf eingeladen und.. man muss es so sagen: es ist ein wirklich guter Underground Spot. Vom Sound her, vom Licht , von der Crowd .. alles hat gepasst.
Hier ein kleines Feature über das Golzheim in Düsseldorf im Groove Magazin.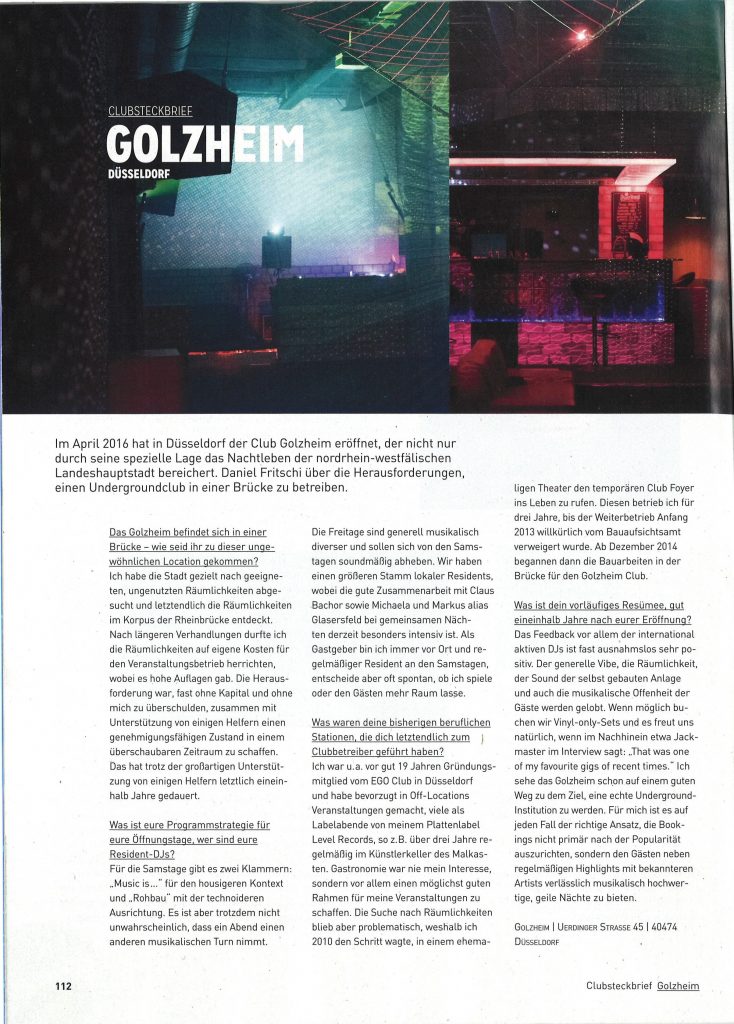 Lockertmatik Label-Shirts
Finally !
Lockertmatik Label T-Shirts sind ab morgen Freitag 15.12. im Fat Fenders und ab nächster Woche Dienstag über clone.nl sowie Deejay.de und in unserem Bandcamp Shop erhältlich.
Finally !!
exclusive Shirt w/ Lockertmatik Labelprint available friday at the local store Fat Fenders & Tuesday at Clone, Deejay.de an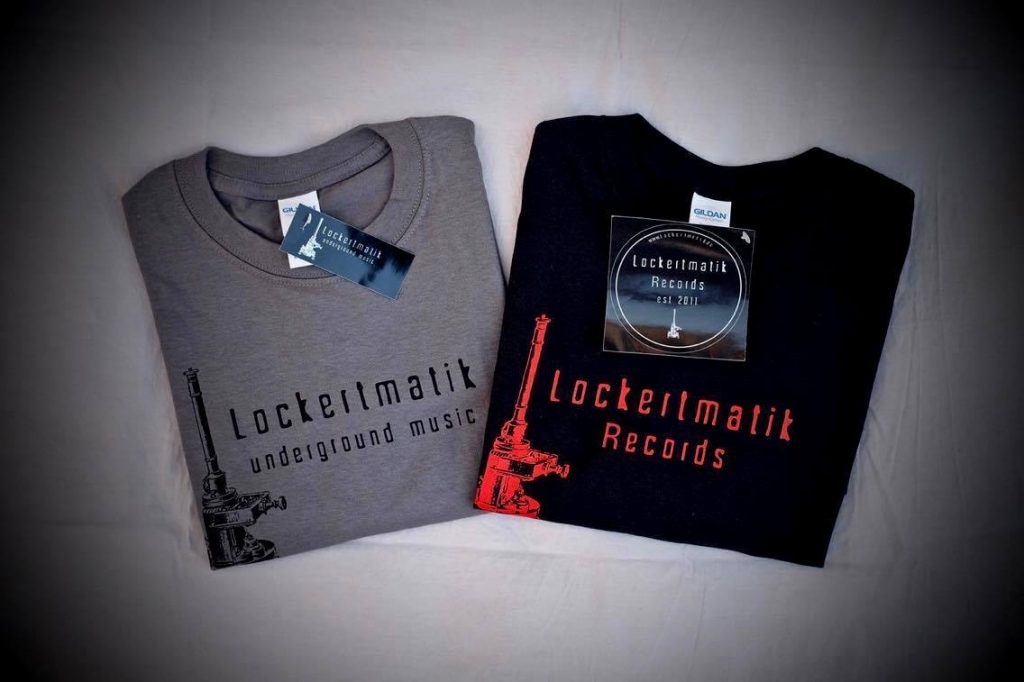 Assimilation Process on Lockertmatik
Assimilation Process "INTERVAL" on Lockertmatik.
Assimilation Process "INTERVAL" at Clone
Welcome Stefan Senf founder of Suburban Trash Industries with his first solo release on Lockertmatik
Dark electronix and electro from Assimilation Process. A vivid mix of digital processed sounds in combination with field recording and other analogue sound sources. These 6 tracks draw their energy from the severe contrast between melancholy and noise intensified by the rhythmic structures and the instantaneous sound pressure. Heavy!!

More ResidentAdvisor-DJ-chartings of Lockertmatik
https://www.residentadvisor.net/record-label.aspx?id=7349&show=tracks
Lockertmatik on MORD
Lockertmatik's Interlock One EP on MORD is out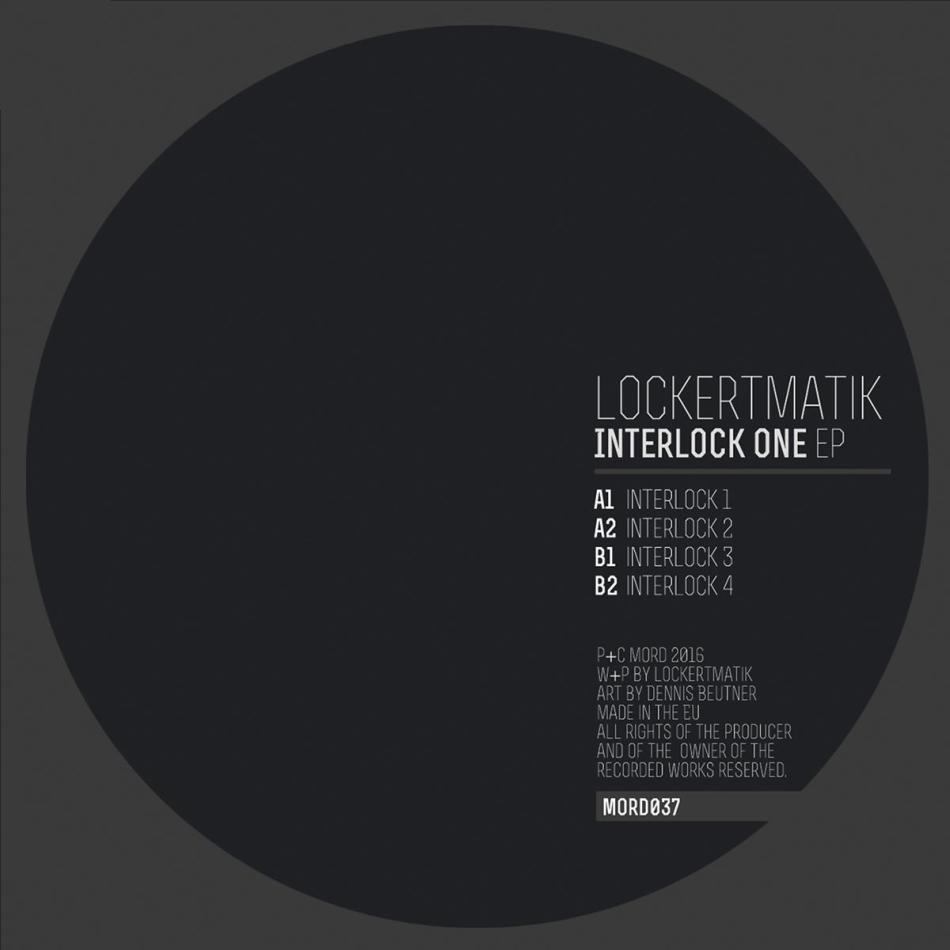 Interlock one EP at MORD Bandcamp
Interlock One EP at Hardwax
Lockertmatik #003 preview
https://soundcloud.com/lockertmatik/lockertmatik-003-lock-3-1-3-4
Silkscreen Print Lockertmatik Underground Music

remix for Kryptic Universe on wolfskuil ltd.
Lockertmatik #003 Preview
first test prints of the serigraph covers for lockermatik #003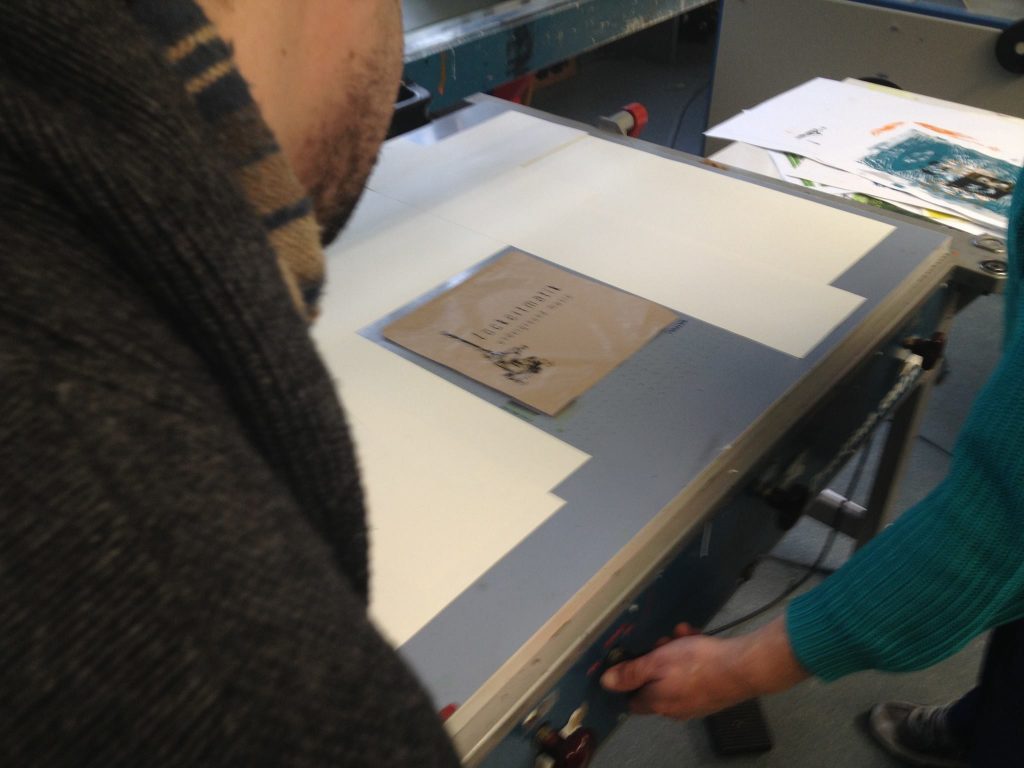 brand new podcast from Lockertmatik artist Kryptic Universe
https://soundcloud.com/syndikat-unikat/syndikat-unikat-podcast-016
dettmann plays lockertmatik stuff at Boiler Room berlin
https://soundcloud.com/platform/marcel-dettmann-80min-boiler
http://www.youtube.com/watch?v=aFmaUwjsO4g&pxtry=1
dj skurge (UR) alltime faves incl. Lockertmatik
https://psychothrillcologne.tumblr.com/?page=item&post=418
lockertmatik#002 now @hardwax
http://hardwax.com/68669/lockertmatik/lock-2/
Lockertmatik Underground Session @ G17 / Elbhangfest 2013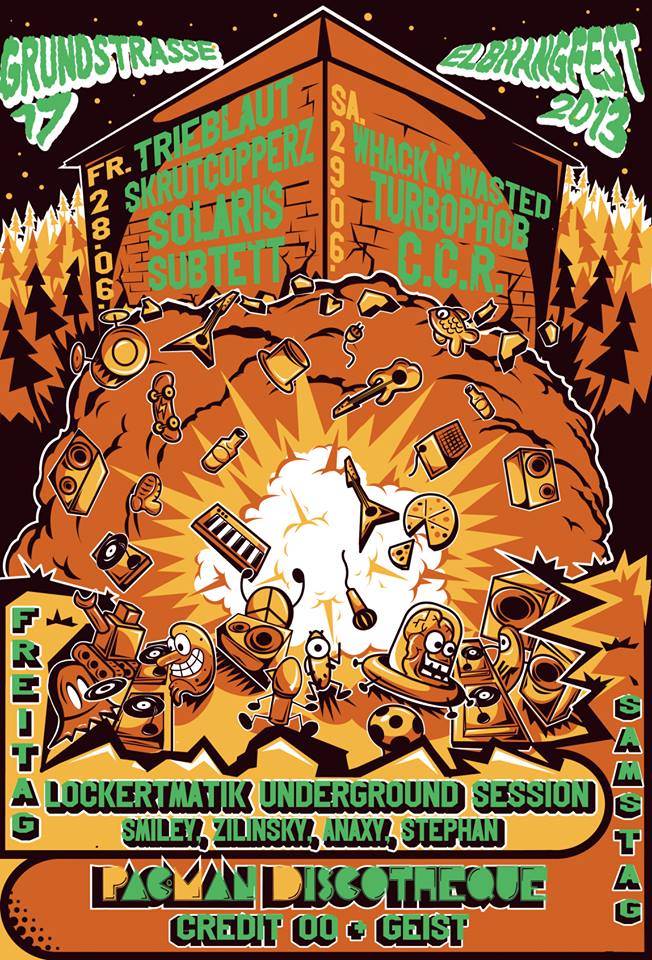 chords ahoi!
Lockertmatik – lock 2.2 @ YT / Video
hand covered with stamp pad ink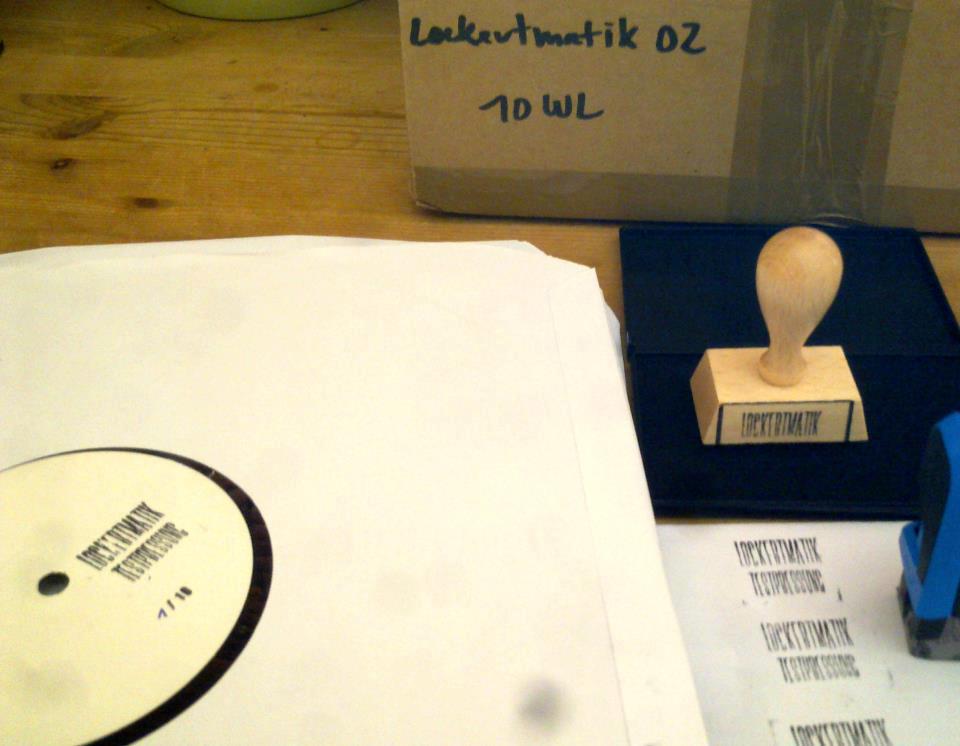 Kryptic Universe live @ Weltecho Chemnitz
ECHOLOT electronic series Teil 8
Freitag, 26. April 2013 um 22:00
Kryptic Universe – live – (shtum, dresden)
k.fog & Felde – live – (echolot, chemnitz)
Christian Lindemann – dj set – (kommune wild, zwickau)
visuals by: Autolum (chemnitz)
lockertmatik002 preview
http://soundcloud.com/lockertmatik/lockertmatik002
lockertmatik 002 testpressings are in!
Lockermatik live @ Robogami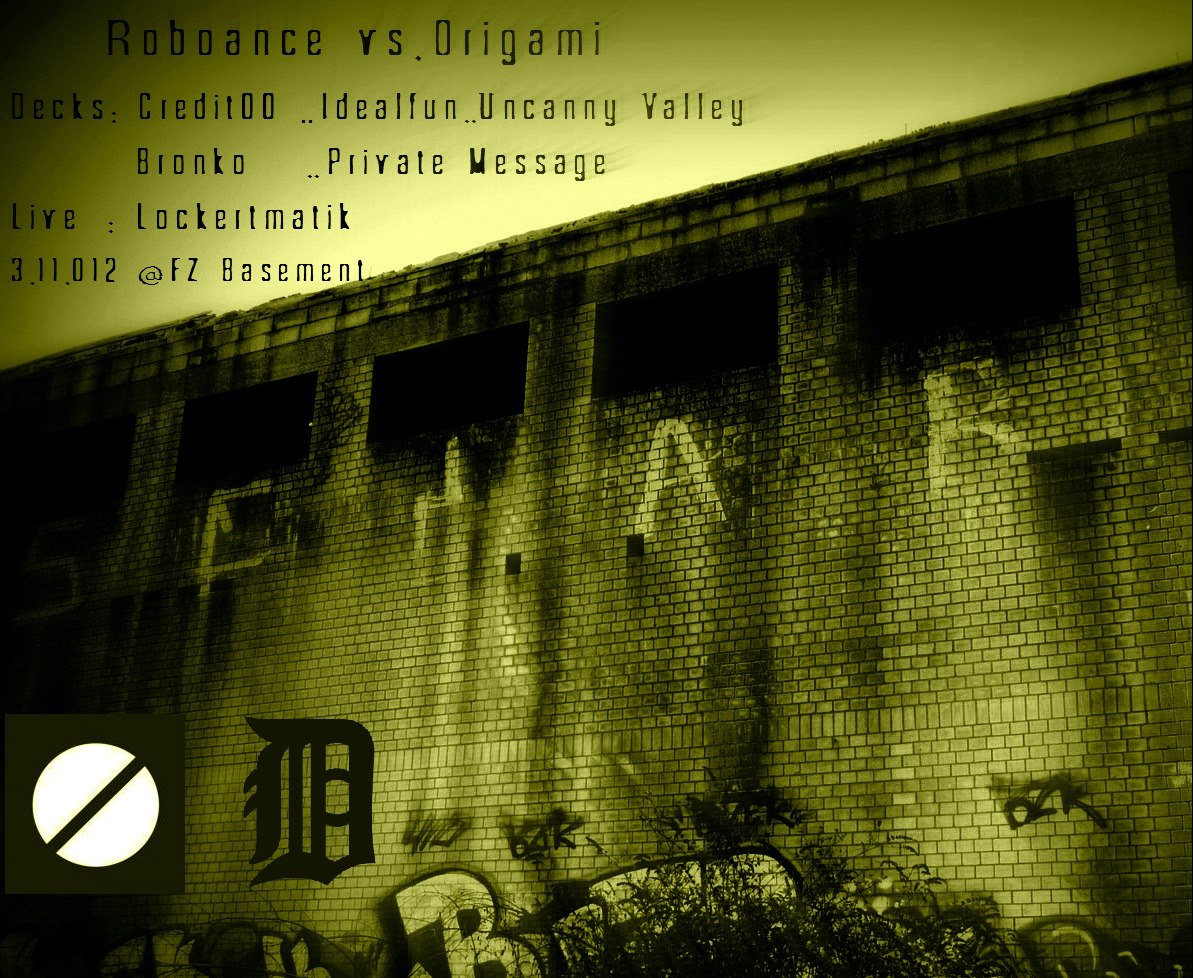 welcome shtum !
kreta one
http://soundcloud.com/ku0351/kreta-one
Lockertmatik001 @ Igloo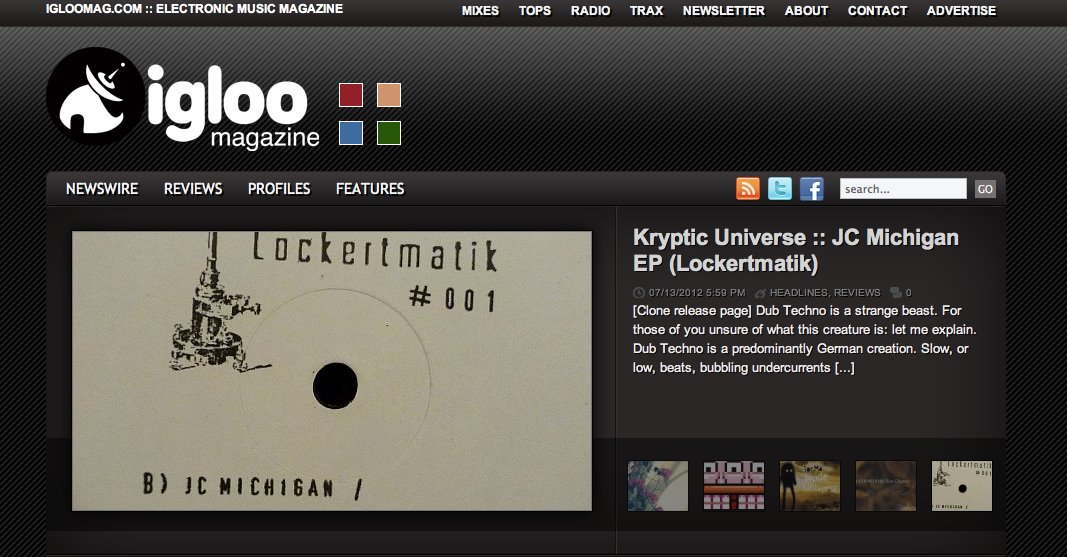 Kryptic Universe / Lockertmatik live in cologne this weekend!
http://www.psychothrill.de/?page=item&post=382
Lockertmatik001 @ Clone
official start distribution and mail order of Lockertmatik001 at Clone Records!
http://clone.nl/item23554.html
LM@FF
A few donated Lockertmatik001 are now available at the reopened fatfenders recordstore dresden!
Upcoming!! Lockertmatik 001, jc michigan ep
http://soundcloud.com/lockertmatik/lockermatik001
Buy in Japan
追加在庫確保!名門ディストリビューターWAS経由で到着した、完全ハンドメイドのホワイト盤にスタンプされた限定160枚オンリーのナンバー入りシングル!Lockertmatikという素性不明のミステリアスなアーティストによる作品で、ダブ・ミニマルを軸にした鮮烈なアンダーグラウンド・テクノ・トラックをプロデュース!現在のアンダーグラウンド・ミニマル・シーンを象徴するマニアックなサウンドで、硬派にアプローチする注目の内容!一切の情報が明かされていない、非常に気になるシングルです!!再入荷困難、お早めにどうぞ。。
http://www.technique.co.jp/item/90135,LOCKERTMATIK000.html
Number 1 Chart Position DJ Claus Bachor
DJ Claus Bachor charted Lockertmatik000 on the top of his december-2011-charts!
https://www.residentadvisor.net/dj/clausbachor/top10?chart=91920
First Lockertmatik charting @ Residentadvisor : DJ Tobias Hewer
https://www.residentadvisor.net/dj/tobiashewer/top10?chart=91474
Lock 0.1 / Lock 0.2 @Discogs
https://www.discogs.com/release/3285589
Lockertmatik Youtube Clips
http://youtube.com/user/lockertmatik
Previews